BillFlash helps Billers improve payment revenue through integrated & streamlined billing and payment solutions.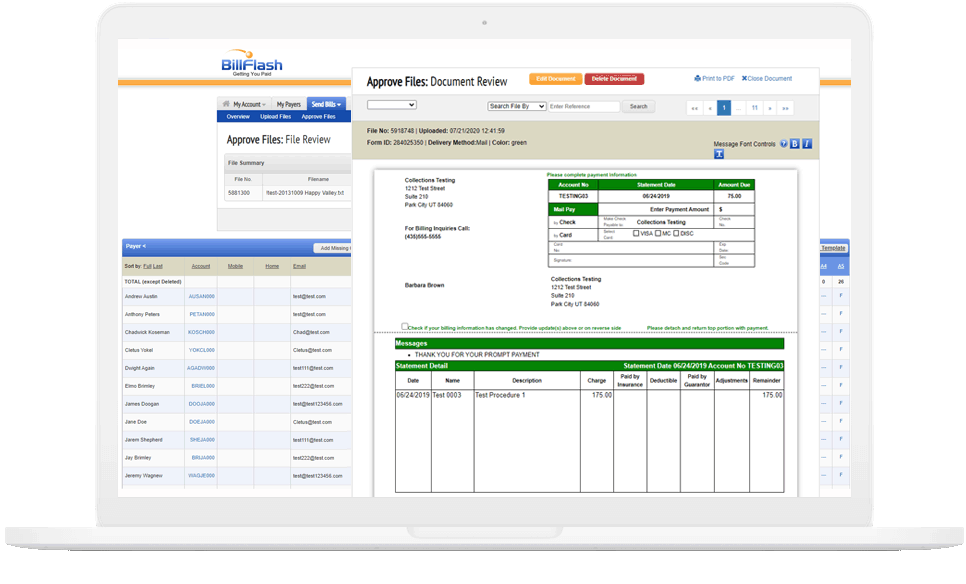 How does BillFlash.com improve revenue
& the payment experience?
Streamline Billing & Payment Processes
Send printed bills & electronic bill notices with just one click. These billing methods drive more payments through additional payment options such as online, payment plans,
Fully Integrated Billing, Payments, & Collections
BillFlash connects with many billing software systems saving staff hours in managing billing & payments. Collections…
Efficient and Effective Collections
Automate collections efforts and improve collections results—without the headache of importing and exporting files and coordinating with a disconnected collections agency.
Payer-Preferred Payment Experience
Payers are much more likely to pay when they can use their preferred payment method. BillFlash offers a variety of payment options to make it easy to pay.